Our company employs over 50 Siebel consultants, which yields more than several hundred years of overall experience gained in different Siebel projects across the world. When most of us started with Siebel, we felt a huge demand for Siebel consultants, and usually we had a bunch of projects to choose from. However, some time ago we've noticed that this demand has started to decline. So for the last few years we find ourselves quite often in discussion of Siebel future. The idea of this post is to accumulate our thoughts on the subject and see whether the whole picture starts making any sense...
Siebel: the short story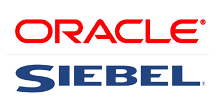 The story of Siebel began in mid-90s, and by 2006, when it was bought by Oracle, Siebel already dominated the CRM market. Having acquired Siebel, Oracle seemed to not have a strategy what to do with Siebel and how to develop it any further; at first Oracle said that every Siebel customer is supposed to migrate to Fusion in a short time, later on Oracle "forgot" about it, but a lot of new and existing clients were scared of uncertainty and stopped investing in Siebel and didn't start new projects with it. It's almost as if all major Siebel innovations were made before Siebel was bought by Oracle. Apart from Open UI that became available in December 2012, there's nothing to recall in terms of Oracle's significant innovations. Even so, our common opinion is that had Siebel remained independent – browser independent Siebel UI would have seen the light much, much earlier than it did under Oracle's reign.
While Oracle was idle with Siebel, one well-known competitor innovated a lot, and also some new players entered the field. It seems clear by now that Siebel will never regain the CRM market share it had before being bought by Oracle: according to Gartner research, Oracle CRM products have only about 10%, and it is not only Siebel. Recently, it seems, Oracle has finally decided how to develop Siebel, and committed to innovate in this field. If Oracle is serious about that, Siebel will keep the existing market share and – hopefully – will also somewhat increase it. Nevertheless, the demand for Siebel consultants would never be the same again, it seems.
The current state
According to the same Gartner research mentioned above, Salesforce had 16% of CRM Market share in 2013 with better growth rate than Oracle. Salesforce shaped the market for cloud CRM systems, and it is obvious that Salesforce has outrun Siebel in overall popularity and recognition. However, Salesforce is not as mature as Siebel, and doesn't provide as many capabilities and functionality as Siebel does. Regardless, a lot of companies have chosen Salesforce because of the advantages of the cloud deployment and Salesforce's ability to innovate. At the same time some companies don't see their CRM systems and data belonging in the cloud; these companies want to control their applications in ways that are not possible with SaaS. They can still choose Siebel, as it is a good choice for on-premise installations in organizations with big amount of customers and employees - such as financial institutions, public offices, and telecommunications companies. Siebel remains to be the best option in some cases, and we've worked on such implementations. But moving to cloud is a fashion trend nowadays, and Gartner in the beginning of 2014 predicted that more than 50% of CRM systems will be deployed as SaaS by 2015. Now 2015 is here and it could well be the case that only a few companies run on-premise CRMs in a couple of years, and only because of government regulations or some other likewise restrictive policies. Not sure if Oracle is planning to present Siebel in a pure cloud option, but announcing CRM Composer looks like a step in that direction. Although it should still be kept in mind that the on-premise CRM market is not fully owned by Oracle, i.e. there are some other players that actively compete with them within the on-premise CRM market, such as SAP and Microsoft Dynamics.
Adding insult to injury, there is a bunch of well-known Siebel issues and challenges, something that crosses everybody's mind when talking about Siebel:
Complicated deployment process and challenges to setup the configuration management
Difficulties to setup the multi-language and parallel development process
Time consuming and error-prone upgrade process
Ugly integration with revision control systems
Terrible Oracle Support
Lack of parallel processing

Every Siebel consultant can add more items to this list. Some of these issues are getting less annoying over time, and we see that Oracle is investing in resolving them; however, there's a long way ahead to solving them completely. And in order to keep the current market share and potentially increase it, Oracle needs to solve most of these issues. Only then we could expect that the total cost of Siebel ownership will become lower, with less time spent on upgrade, development, deployment, and maintenance tasks. As a result Siebel will become a more attractive option for upcoming greenfield projects.
Another issue that is not caused by Siebel itself, but, probably, remains the most destructive for Siebel reputation is consultants with insufficient Siebel competence and expertise. Siebel is built to solve complex problems, but, unfortunately, it is also complex to implement. At the same time Siebel solutions look deceptively easy to develop, and it could confuse novice consultants into giving unrealistic promises to their clients. This results in failing to go live on time, on budget, and on value – which is why clients could decide that Siebel is not the best choice for them. Some clients are migrating away from Siebel just to get rid of a bad experience with novice consultants. Recently we've met one of such disappointed clients, and kept him from abandoning Siebel – as can be confirmed by our partners, too.
Hopes and expectations
Despite the recent changes in Oracle strategy for Siebel, there is still some uncertainty about its further development. There are some promising things, though.
Open UI has achieved completeness in IP2014. It is definitely late and should have happened at least a couple years earlier, but hopefully it is not too late to stop the alarming trend of using Siebel as a back-end only; also, it could bring in some new sales. Open UI allows doing so many things that were just not available in High Interactivity, we've already learned a lot in doing such things and plan to invest in researching this direction further. By now only a few of our clients have switched to Open UI in production, but all the clients, who remain on High Interactivity yet, are planning to enable Open UI within a year from now – except maybe just one.
We see a good progress with mobile applications accomplished in the last few years. Hopefully, Oracle will invest more in Siebel Mobile in the coming Innovation Packs, as some of our clients are going to implement the mobile applications including also a disconnected (offline) mode.
From our experience with IP2014, we could assume that with annual Innovation Packs the need for upgrade will be more frequent, but significantly less time and effort will be required for upgrading to the next innovation pack. Hopefully, the trend will continue and we will be spending less and less time on IP upgrades.
Siebel Tools were not affected that much with significant improvements for more than 10 years. The preview of CRM Composer that is intended to replace Siebel Tools over time has been announced to be available in IP2015, gives us a hope that development, and deployment processes will become easier and less time consuming. Ideally, it could be that a deploy to production could be done in a couple of clicks and without any downtime; of course, it didn't happen with IP2015, but maybe with IP2016 or IP2017, who knows?
What do we do about it?
Many of us worked with technologies that are already out of the game by now, but we don't want Siebel to follow them, and we are putting all of our efforts to keep Siebel thriving. We do so by accomplishing better results than clients expect from a typical technical consultant. Many of our consultants are able to perform business analysis, understand general functional processes used by our clients, e.g. Sales or Service, understand functional domains our clients operate in, e.g. telecommunications, insurance, field service, etc.; have an experience with other Oracle products what could be integrated with Siebel, such as BI Publisher, WebCenter Content, and Oracle Policy Automation. Experience and knowledge we gain from our projects we are implementing into in-house developed products that extend Siebel's capabilities and provide more value for our clients, such as BI Port, BC Integrator, Archiving, Autodoc, Repository Review Tool. We believe that Siebel has a future, but it isn't just up to Oracle - we the Siebel consultants play a definite role in it, too.
---
| | |
| --- | --- |
| | About the author: since 2006, Olegs Koleskins has been working in different Siebel projects, involved in all the phases of Siebel project lifecycle. Since July 2009 he has been working for Idea Port Riga. Olegs' skill set includes deep technical and functional knowledge of Siebel CRM applications, including EAI Integration and Order Management. He's also experienced in leading a team of 10+ developers in a long-term Siebel Order Management project. |