While working as Siebel Business Analysts, you have mastered a lot of skills. You are adept at talking to business subject experts and formulating functional requirements. You know end-to-end business processes in your company inside out. You learned to work with Siebel developers and write comprehensive user stories for them. Wonder where you can develop next? What about the Scrum Product Owner certification? Ah, you've already got it.
At Ideaport, we suggest taking a look at UX. Following end customer experience, employee experience enters into the spotlight, and, traditionally, enterprise systems have a considerable UX debt. Siebel UI presents plenty of UX improvement opportunities.
The good news is that, as a business analyst, you already possess the essential skills needed to succeed in the UX domain. All you need is to learn and start practising standard UX methods and tools. The even better news is that you can develop UX skills without leaving your current Siebel project.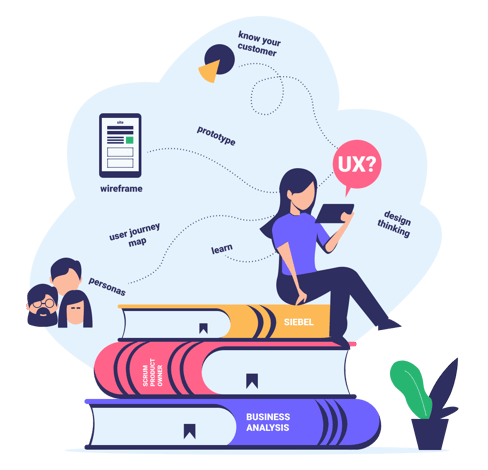 The first step of your UX journey could be to join a free webinar hosted by Ideaport. During the hour-long session, we will cover the following topics:
How UX complements BA in driving better business results

Design Thinking: the core process of the UX industry
What are Design Systems, and how they accelerate UI design
BA and UX: mindset differences
Resources for further learning
The webinar will take place on March 23, 2021 at 4 PM GMT / 1 PM BRT / 9 AM PDT; here is the link to register. If you can't make it to the live session, sign up anyway, and I'll send you the recording.
Another option is to arrange a free private webinar just for your company. Reach out to Juris Terauds (juris.terauds@ideaport.pro) to fix a date and time.